CAE at Riddlesworth Hall
Riddlesworth Hall is the perfect place for our Young Learner Summer Group courses. It is an attractive private boarding school situated in the lovely English countryside not far from Cambridge and Norwich. It is within easy reach of several major airports.
In the summer, Cambridge Academy of English has exclusive use of this historic school! It's the perfect place to come with your group.
You will learn to speak English in fun, project-based lessons with friendly, lively teachers. You will join other groups similar in age, but from a different country. There are well-equipped classrooms as well as comfortable living and sleeping accommodation. What's more, there are wonderful sports facilities and beautiful grounds for you to enjoy.
Plus, there are lots of exciting activities in the afternoon and evening. Cooking, dance, drama, sport, games and films are all on the programme. At the weekend there are also excursions to famous places and a chance to do some souvenir shopping!
Riddlesworth Hall is our summer home, and will be home to you and your friends – old and new – for your English summer adventure!
Our Young Learner Summer Group courses:
cater specifically for groups of 10 – 30 students
welcome children aged 8 – 12, and teens aged 13 – 17 years
provide a multi-national centre
include all costs (includes group transfers and insurance)
have a maximum class size of 14
have a staff/student ratio of

1:6

provide a secure location with 24-hour supervision
include 15 full hours of lessons per week
include regular excursions
provide a full programme of

afternoon & evening activities

accommodate children in

shared dormitories

(4 – 8 students)
accommodate

group leaders on site

.
A CAE centre for groups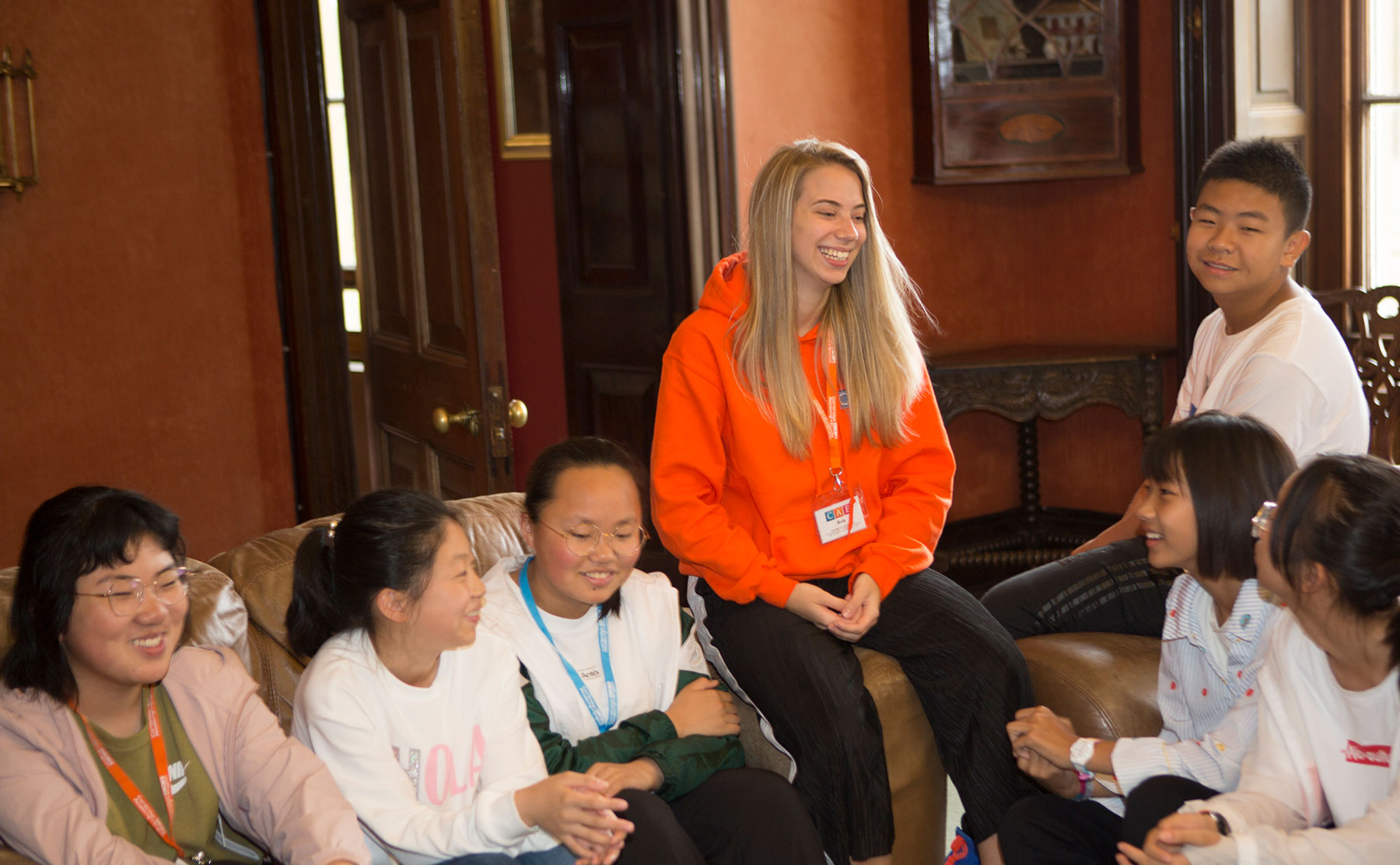 CAE Riddlesworth Hall is open to groups of 10 -30 students from different countries. You will join other groups similar in age, but from a different country. We will expect you to use English as much as possible as you learn and have fun with children from other countries who are all attending our intensive two week project-based courses.
CAE offers your group:
An all-inclusive quality 24-hour programme: transfers, tuition, activities, entertainment, excursions, all meals, accommodation, insurance: no add-ons
Safe secure location with staff supervision
International community: study alongside groups from other countries
Accompanying Group leaders with full board accommodation
Group leaders gain experience working as part of the CAE team responsible for the successful delivery of the course
Group leaders should be able to communicate effectively in English
What will the classes be like?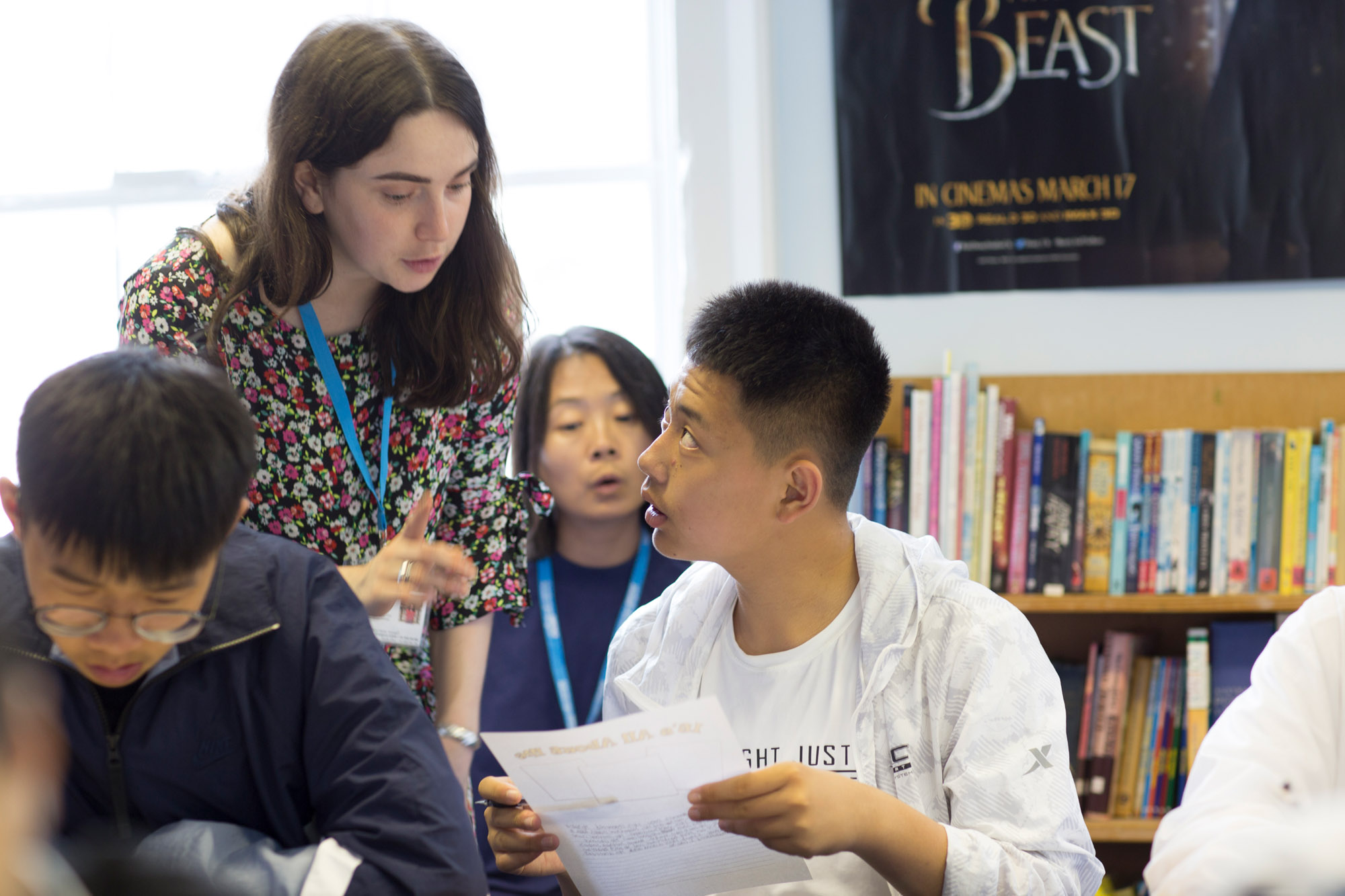 In your classes you will spend a lot of time speaking and listening –though you'll get the chance to do reading and writing as well. We know that people learn language best when they are doing interesting things, so our team of qualified and energetic teachers will help you to choose the activities which you enjoy most.
You will be busy from the moment you get up, to the moment you go to bed, so you'll have lots of opportunity to use your English in real situations – you'll be amazed how quickly you will learn to communicate better in English. You will take home your own CAE portfolio – a wonderful record of lessons, activities, trips and new friendships made. We hope you will show it off to family and friends and be proud of your English achievements.
Where will I stay?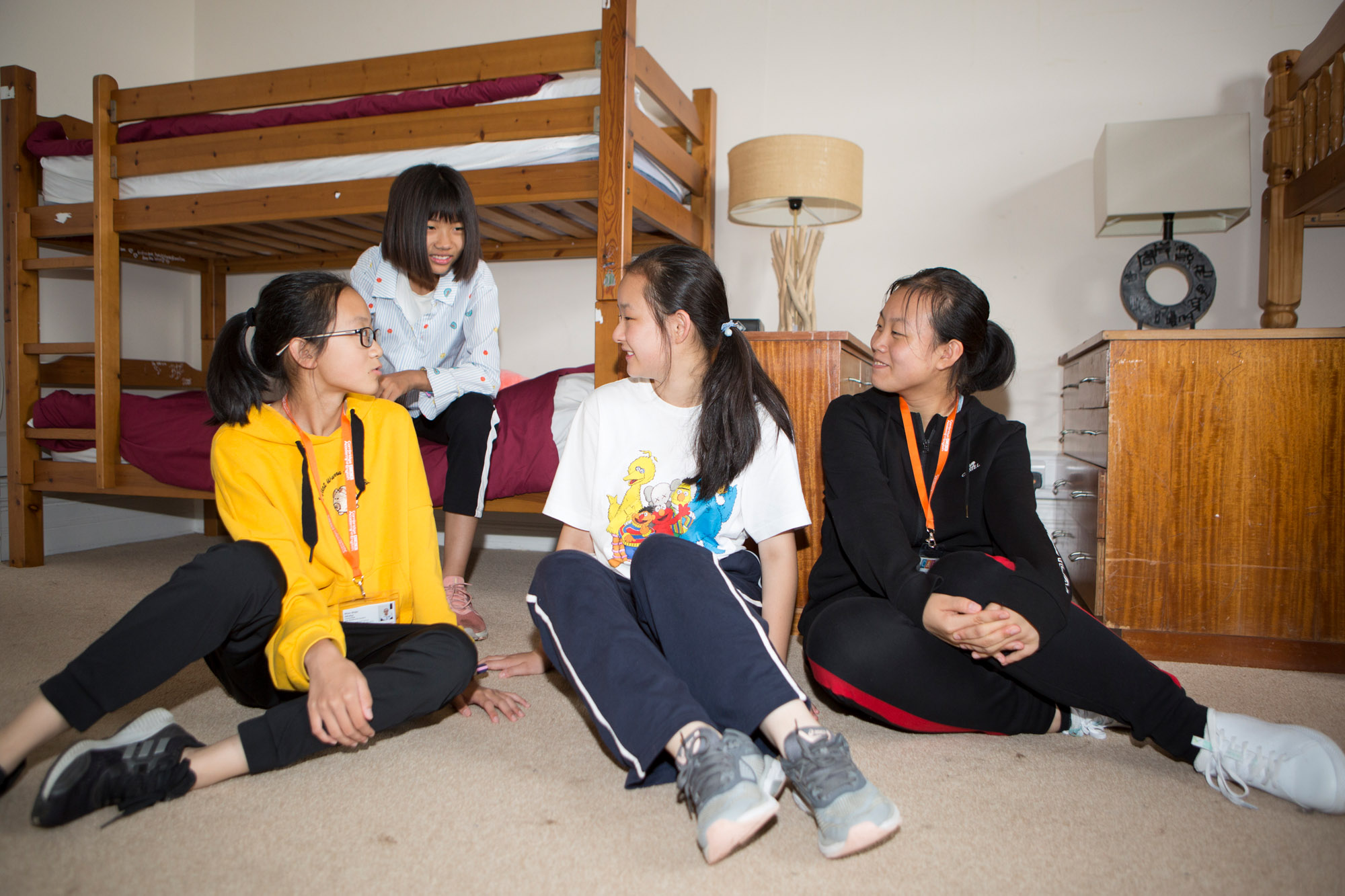 CAE Riddlesworth Hall is a residential summer school. It will be your home for the summer. You will sleep at RHS in dormitories with up to 7 other boys or girls of a similar age. Some of your roommates will be from a different country. All your meals will be in the school along with your friends, group leaders and teachers. If you go out on an excursion we will give you a packed lunch. There are great places in the school where you can spend your free time – ideal for doing homework, socialising or just relaxing with a good book.
What about the afternoon and evenings?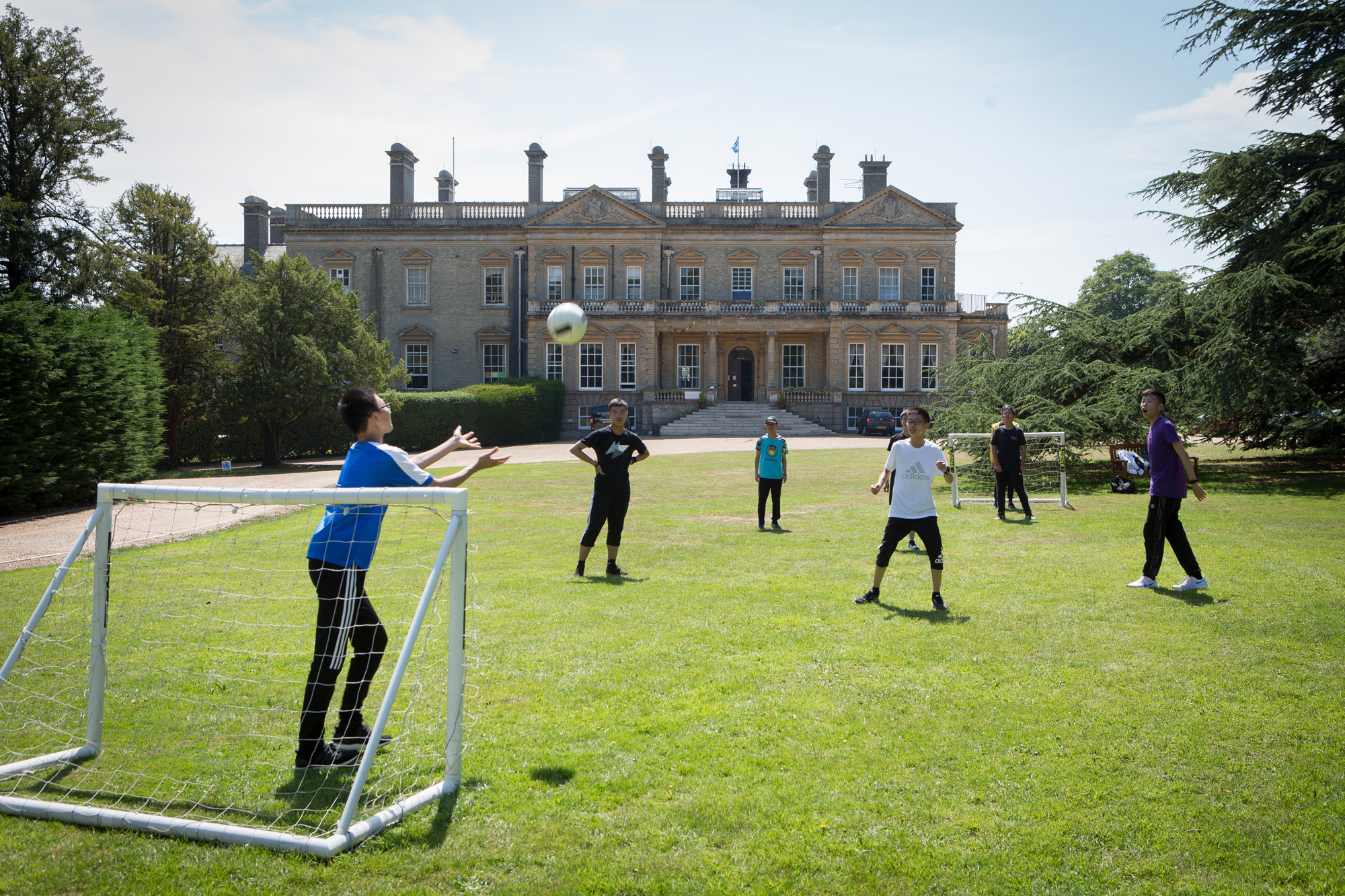 CAE Riddlesworth Hall offers a full activity programme so you can learn English by doing things and having fun with friends outside of the classroom.
In the afternoons: try something completely new as well as your usual favourite sports or activities from home: ball sports, art, baking, creative writing, dance, drama, music… so much to choose from.
In the evenings: we organise films, theme parties, discos, quiz nights and talent competitions. We usually plan an international evening where you get the chance to teach each other about your countries.
On every course there are excursions and study visits. You will visit London, Cambridge or Norwich and other local places. On excursions you will see the famous sights, meet some real English people, put your English to the test – and do some shopping.
FAQ for Parents
On every CAE course you will find a friendly, hard-working and, above all, safe environment. But many parents have questions particularly about the safety and welfare of your children. Here are some of our parents' most common questions
What happens at the airport?
Children travel to/ from UK airports accompanied by their Group leaders. CAE staff meet the group on arrival and accompany them to the centre.
How safe is the centre?
Riddlesworth Hall is set in spacious grounds not far from the small town of Bury St. Edmunds. CAE residential staff work closely with your group leaders to ensure that children are supervised 24 hours a day. Children are not allowed out of the school grounds unaccompanied. Excursions are closely supervised. CAE student rules must be followed at all times to guarantee the safety and well-being of all children and staff.
How large are the English classes?
Classes never contain more than 14 children. Children continue to learn outside of the classroom and our staff/ student ratio of 1:6 ensures individual attention at all times of the day. What is the nationality mix? At CAE Riddlesworth Hall, we welcome groups from several different countries. All groups join the same programme and your child will be in classes with children from other countries, share dormitories with children from other countries and enjoy activities with children from other countries.
We encourage all students to use English at all times.
What happens in the case of illness?
We have staff with first aid training available at all times to deal with emergencies. All but the most minor problems are referred to the local doctor. In more serious cases arrangements are made to fly the child home (and your included insurance policy covers loss of fees).
What if my child is homesick?
This is quite normal for the first day or so, especially if your child has never been away from home before.
Our experienced team will work closely with your group leaders to deal with this problem. A full and varied schedule almost always means that homesickness is quickly forgotten.
What about laundry?
Children's clothes and towels are cleaned regularly.
What is included?
Everything – airport transfers, accommodation, meals, the course, the excursions, sports, admissions – It's all included!
They may bring some pocket money for a treat or to buy your family a gift – but that's up to you.
Money and valuables should be handed in for safekeeping.
FAQ for Group Leaders
Airport pickups
CAE Staff will meet your group on arrival at London or Norwich airport and accompany your group to RHS. Welcome to the team!
Group leader role and responsibility
As a group leader, you will be part of the CAE staff team with particular responsibility for welfare of the children in your group. You will be expected to take part in staff meetings, training and development and to work towards the success of the course. You will receive a Group leader handbook and code of conduct and be asked to comply with CAE safer recruitment procedures. You will be expected to follow CAE guidance at all times.
Group leader benefits
Group leaders receive full board accommodation. You may be expected to share a twin room with other leaders from the same group. Entries and admissions will be covered when accompanying your students. You will receive a certificate to confirm participation at the end of the course. There may be opportunity to observe classes in agreement with the CAE Management team.
What to do next?
Contact us immediately. We will be pleased to advise.