CAE at Old Buckenham Hall
This is the ideal teenage residential (12-15) summer course. When you breathe in the fresh air and see all the beautiful nature around Old Buckenham Hall, you know this is a wonderful place for a summer adventure of learning and discovering new activities and sports. The school has its own golf course, tennis courts, heated outdoor swimming pool and facilities for creative arts. There's a really varied programme with lots of highlights throughout each week.
Old Buckenham Hall is a private boarding school. In summer it becomes the centre for our CAE teenage residential (12-15) course and, from 2022 is joined by the children's residential course ( 9 – 13 year olds ) from Moreton Hall School.
The school is a beautiful and safe building, and is surrounded by its own large park and gardens.
Old Buckenham Hall is in a secure rural countryside location. It is less than an hour by road from Cambridge and London.
Key Points
2 or 4 week courses, recommended for teenagers aged 12 -15 *
Residential accommodation
Secure rural environment with 24-hour supervision
Elementary to Advanced levels (no beginners)
15 hours of lessons per week
Maximum class size is 12 students
Excellent mixture of nationalities
Wide choice of afternoon sports and activities
Full evening entertainment programme
9-hole golf course, private tennis courts, sports hall, pitches and outdoor heated swimming pool
Regular weekly excursions
All costs included in course price
* In special circumstances, CAE reserves the right to accept students of minimum age 11; maximum age 16
Course Structure
Students can enrol for 2 or 4 weeks
15 full hours of lessons per week
An integrated programme of language lessons, afternoon activities, evening entertainment and visits
Learn the English you need by doing the things you like to do
Enjoy a full social programme in the afternoon and evening
Daily CAE Portfolio and Homework session
All meals provided at the school
Regular weekly excursions. Children usually visit London and Cambridge as well as other local destinations.
Academic programme
Maximum class size of 12 students
All students are interviewed and tested on arrival
Classes are allocated by language level, nationality mix, age and gender
15 full hours of lessons per week
Level-based Project work classes give students a chance to practise all four skills: reading, writing, listening and speaking
Excursion Classes (preparation and follow up) link up the classroom language to the English-speaking environment
Daily Portfolio and Homework sessions give you time to review your progress, complete homework tasks and take part in Student Committee meetings
Free learning materials
Teenagers prepare a special CAE Portfolio to take home as a record of their achievements on the course
Students receive an end of course report and CAE Course Certificate.
Social programme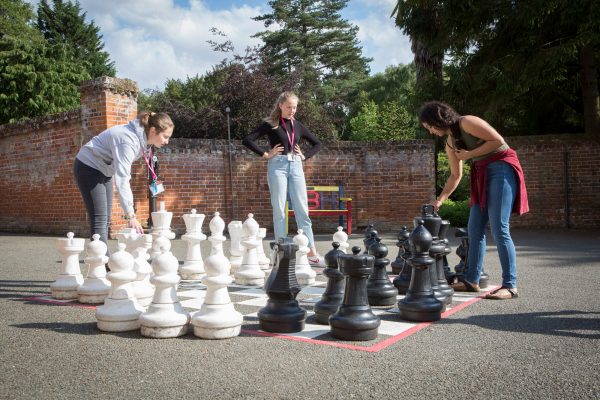 In the Afternoons
Choose a Daily Sign up Activity – do something different every day
and Sign up for a Weekly Activity – watch your progress and develop your skills
Old Buckenham Hall offers you some great activities and sport every weekday afternoon. There's a private golf course, outdoor heated swimming pool, tennis courts and a large sports hall. Everyone will have favourites but we also encourage you to try something completely new!
Sports
(Golf, Basketball, Tennis, Squash, Rugby, Football, Cricket, Netball…)
Art and Crafts
(Drawing, Face Painting, Card making, Jewellery design, T-shirt painting…)
Activities
(Drama, Juggling, Music, Reading club, Cookery, Dance, Chess…)
Local visits
(Bowling, Museum visits, Market surveys, Town trails…)
In the Evenings, join in the fun
Cinema visits
Discos and Karaoke
Theme parties
Quizzes
Team competitions
Excursions and Study visits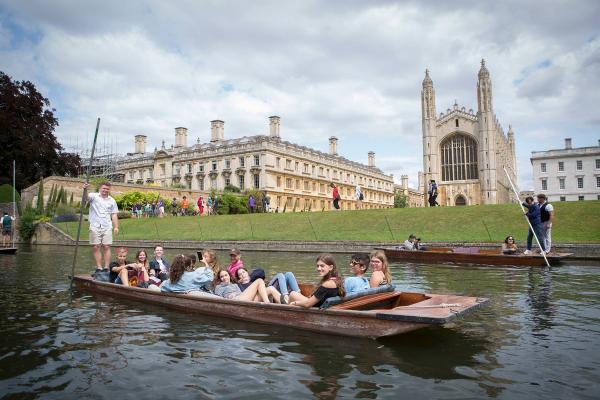 England is our classroom!
Students get the chance to use their English in real situations
All students will visit London and Cambridge as well as other local destinations
Learn about the places you are visiting before the trip and talk or write about them when you get back to class.
Students are issued with a CAE Identity Card. You must carry this card at all times.
Students are supervised at all times. Older students may be allowed a short period of free time for souvenir shopping.
Location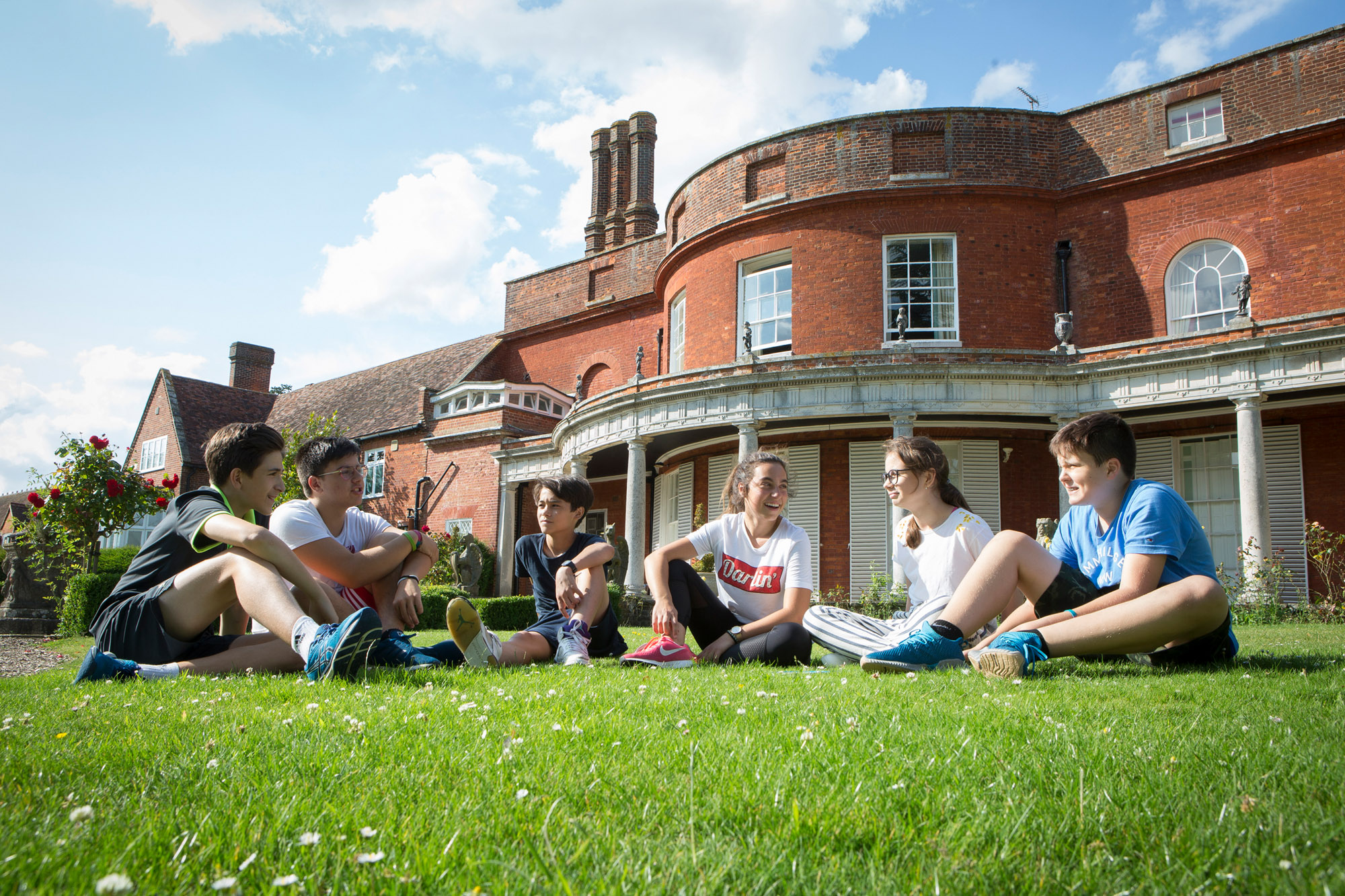 Old Buckenham Hall is a private boarding school. In summer it becomes the centre for a CAE teenage residential course.
The school is a beautiful and safe building, and is surrounded by its own large park and gardens.
Old Buckenham Hall is in a secure rural countryside location. It is less than an hour by road from Cambridge and London. It is also only 20 minutes by road from our junior residential course at Moreton Hall.
Accommodation and Meals
Students sleep in dormitories of up to 8 students
There is a broad mix of nationalities in each bedroom
Sleeping arrangements are made in advance and we encourage students to make new friends and speak English in the boarding houses
Friends or siblings travelling together may not share rooms. They may be in rooms near to each other but not in the same room.
Teachers sleep in staff bedrooms next to the student dormitories and members of staff are on duty throughout the night.
Breakfast, lunch and dinner are provided in the school dining room. On excursion days students receive a packed lunch.
Transfers
Students are escorted to and from Old Buckenham Hall for all airport transfers.
On the Sunday before the course begins, all students are met at the airport by a CAE representative.
On the Saturday at the end of the course, students are taken back to the airport, and helped with their check-in. CAE representatives will remain in the airport until the plane has departed.
There will be an additional charge for any arrivals, departures or extra nights outside our set days and times.
Teenage students who are flying alone are encouraged to register with the airline's Unaccompanied Minor Service when booking their flight.
Frequently Asked Questions
Click here to read our frequently asked questions.
A typical day
A Typical CAE Summer Course Day at Old Buckenham Hall
Morning
| | |
| --- | --- |
| 7.30 | Get up "Good morning!" |
| 8.00 | BREAKFAST |
| 8.45 | Morning assembly |
| 9.00 | English classes: language and vocabulary |
| 10.00 | BREAK |
| 10.15 | English classes: develop your skills: reading and writing |
| 11.15 | BREAK |
| 11.30 | English classes: excursion work: prepare to visit London! |
| 12.30 | LUNCH and free time |
Afternoon
13.30
Afternoon meeting
13.45
Afternoon Activities:
sign up daily for – tennis, swimming, music, art activities, badminton
15.15
AFTERNOON TEA
15.45
Activities Classes: your weekly choice: golf, photography, team sports, jewellery design
17.15
Free time
18.00
CAE Portfolios/ Computer access/ Student committee
Evening
| | |
| --- | --- |
| 18.30 | Dinner |
| 19.30 | Mini Olympics: An evening of fun and games – "Go for Gold." |
| 21.30 | House meeting: time to relax, read & write a diary |
| 22.00 | Bedtime "Goodnight! Sweet dreams." |
Please note this is a sample timetable. Exact timings are subject to change.
Timetable
A typical weeks study during the Summer term:
MONDAY
TUESDAY
WEDNESDAY
THURSDAY
FRIDAY
SATURDAY
SUNDAY
07.30
Wake up – Good Morning!
08.00
BREAKFAST
Morning Assembly and meetings for staff and students
09.00
Project review Looking back – looking forward
Language focus
LATE BREAKFAST
Project work
10.00
BREAK
10.15
Language Focus
Skills work
Half day Excursion:

VISIT Cambridge

picnic lunch

punting

St Mary's Church climb

Market survey

Souvenir shopping

Weekly Review
11.15
BREAK
11.30
Excursion work: Report writing
Out & About: Life in Britain
Out & About:

Asking politely

Prepare to:

VISIT Lavenham

Prepare to:

VISIT Cambridge

Excursion follow up
12.30
LUNCH AND FREE TIME
'All day breakfast' lunch
13.45
Daily Activity Options

(with tennis & swimming)

Tennis, swimming,

Dance, Crafts, volleyball

Art, ping-pong,
football, netball, swimming
Local excursion:

VISIT Lavenham

Town trail

Interviewing in market square

English cream teas

Volleyball, Art, drama, gymnastics, NetQuest
Swimming, tennis, cooking, jewellery, circus skills
15.15
Afternoon tea and cakes
Tea & cakes
Tea & cakes
15.45
Weekly Activity Class
OBH magazine, Golf British Sports, Art, Drama
Magazine, crafts touch rugby, golf, Music
Magazine, cricket, art, golf, dance
Weekly Activity class
17.15
BREAK
BREAK
BREAK
18.00
Portfolio work/Homework/Computer access.
Student Committee meetings
Portfolios/ Computer access/ meetings
Portfolios/ Computer access/ meetings
18.30
DINNER
19.30
Welcome Party
OBH "Bin Bag Ball"
OBH
Grand Quiz Night
Sports Evening
Karaoke Disco
Film Night
Talent Show Preparation
21.00
Girls' and Boys' HOUSE MEETINGS
22.00
Bedtime. Lights out. Good night!